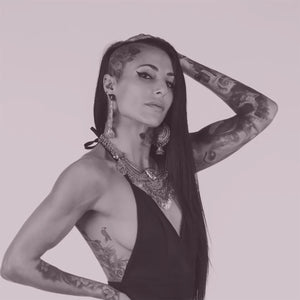 Maryam
Dr. Maryam Majdi PhD
Maryam has her PhD in Pharmacology and Therapeutics from McGill University in Montreal, a portion of which was completed at Oxford University in England.
In 2012 she left her field as a scientist to become partners with Robin at their previous studio Dahlia Tattoos. There, she became manager of the studio and learned the trade of body piercing. She holds certificates in Bloodborne Pathogens, Sterilization and Principles of Infection Control from Health Educators Inc. which added to her already extensive training from working in sterile laboratory environments.
As a body piercer she is as good as it gets; she is patient, professional, efficient and her extensive training ensures that every client is in safe hands.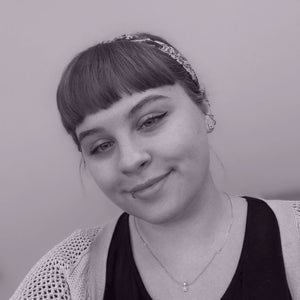 Cat
Cat is absolutely one of a kind! She is the first contact you'll have and the face of the studio. She is the one who keeps everything running smoothly and keeps the artists' lives, projects and schedules running like a well-oiled machine. She takes her job very seriously and treats every client with an unparalleled level of attention and kindness.
Cat started in January of 2023, where shortly after she began a piercing apprenticeship with co-owner and piercer Dr Maryam Majdi. Cat has always had an interest and love for tattoos and piercings, so it's only fitting that she chose a job where she's able to fully immerse herself in both.  She's extremely knowledgeable and is eager to help anyone who asks.
It didn't take long for Cat to become an integral part of Wild Magnolia, we're lucky to have her.
Your safety is our #1 priority
All of our needles are pre-sterilized and single use. Our set up and procedures are above and beyond the industry standard. All this to say that you needn't worry about your safety...we already have.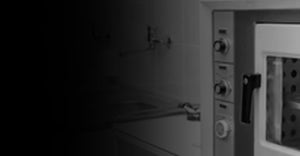 Safety and Sterilization Standards
Our owners have nearly 30 years combined experience in the tattoo and piercing industry and possess nearly a dozen certificates in Bloodborne Pathogens, Sterilization and Principles of Infection Control from Health Educators Inc. Most of Quebec still lacks any sufficient regulatory guidelines to ensure public safety in our industry. It is imperative that you, the client, do your research to make certain that the shop you choose has your safety in mind."
Ready for your piercing?
We understand that getting a new tattoo or piercing is an experience. At Wild Magnolia we strive to offer unparalleled customer service. We make certain that every client is well informed, in safe hands and at ease to ensure a stress-free and memorable experience.
Request a consultation